Back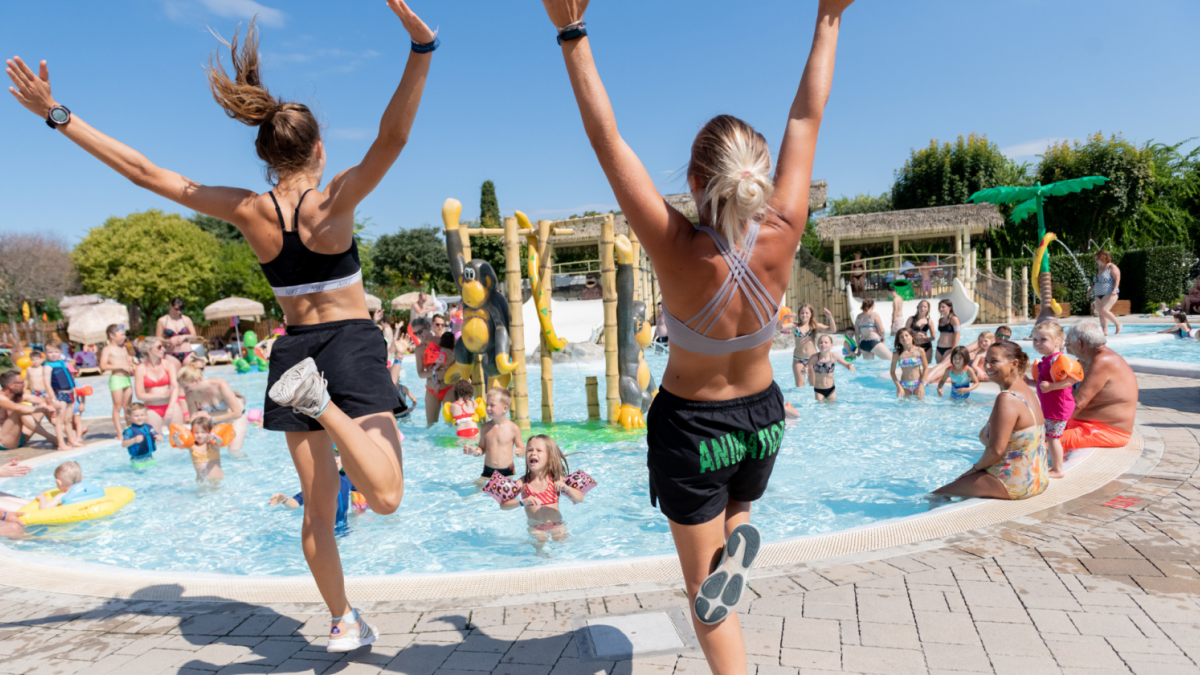 April 7, 2022
The mini club in Piani di Clodia is the universe of children
Are you planning a holiday in a campsite with a water park in Lazise? with entertainment for your children every day from morning to evening? Piani di Clodia is the 5-star camping on Lake Garda where every day all the wishes and dreams of the little ones come true.
The village with water park a few kilometres from the Colà thermal park and close to Gardaland is the best campsite on Lake Garda where children can play all day and every day in total freedom together with friends you met on the water slides: so you parents can relax, without worries, under the Lazise sun, in the fitness area of Piani di Clodia, in the Padel court or in the private mini spa of Piani di Clodia. If it is true that where children are happy, parents are serene, Piani di Clodia with its beach on Lake Garda is the ideal location!
At our miniclub, all children from 4 years old are welcome. The international animation team of Piani di Clodia organizes every day in safety, from 10 to 12 and from 15.30 to 17.30, group games, recreational activities to discover up to where imagination and creativity reach, treasure hunt between bungalows and maxicaravans with Jacuzzi whirlpool on Lake Garda, sports tournaments and cooking workshops in the Fun Academy, the fortress of fun and self-confidence! Friendship, smiles, light-heartedness and entertainment are the priority of the 5-star campsite where animals are also allowed and fun it's a must since 1996!
What about the evening?! Shortly after having eaten a good Mediterranean meal at the Catullo Restaurant in Piani di Clodia or a take away meal easily shared at your own accommodation, everyone, older and younger ones without difference, to dance to the baby dance, to sing at the top of their lungs and to attend magic and art shows on the stage of the big Theatre, the beating heart of entertainment and evening shows in Piani di Clodia. Even when the sun goes down and the stars colour the sky, enjoy the view from the 5-star Glamping in Lazise.
Your ideal evening is instead the one that ends with a romantic walk in the centre of Lazise, where you can admire the lights of the Brescia side reflected on Lake Garda? Piani di Clodia allows its guests to reach the city centre with the free shuttle bus service. And as long as you parents admire the alleys of the Municipality while eating a good ice cream, children can also organize games on the soccer fields or in the beach volley field of Piani di Clodia.
On April 2nd, 2022 we officially opened the village with water park on Lake Garda and we can't wait to meet you in person at the 5-star campsite in Lazise to make your kids spend unforgettable days with the animation team of Piani di Clodia!