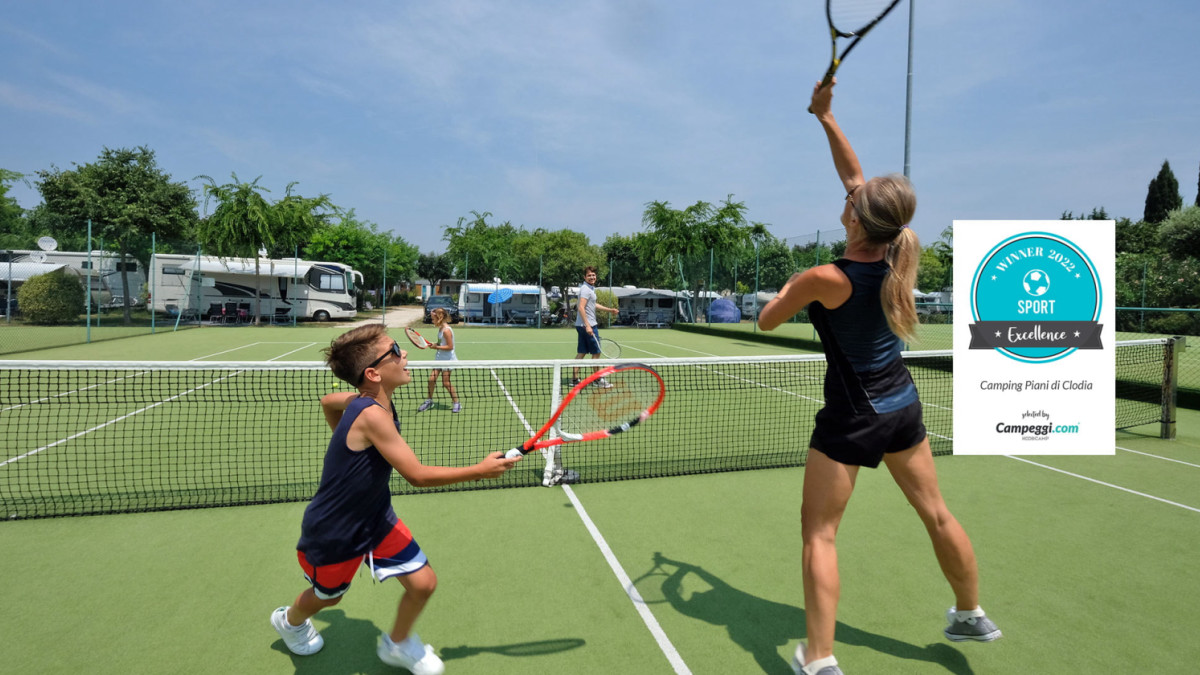 All for one and one for all!
A stay at Piani di Clodia is also the perfect way to have fun. After all, what kind of holiday would it be without being able to devote yourself to the passion that has driven you to train all the time?

To make all sports enthusiasts happy and surprise even the laziest guests, Piani di Clodia offers many facilities and equipment supervised by qualified instructors.

What do you prefer to do today? An aerobics lesson in the fitness area or an hour in the gym, or perhaps you prefer to challenge your friends on the two five-a-side football pitches, three tennis courts, the basketball or beach volleyball court, rather than on the six tennis tables or the bowling green.
We are proud to be the first Italian holiday park that offers the chance to play in our brand new Paddle court, and let you try the fastest growing sport in the world.

And much more! The Park staff have thought of everyone: you can hire a bike and discover the beautiful surrounding area, play mini-golf with your family, where a themed reproduction of local attractions and nature makes the game a fantastic trip on Lake Garda!
Are you ready? Fun and sport are the winning combination for your healthy holiday!
3, 2, 1, beeep!