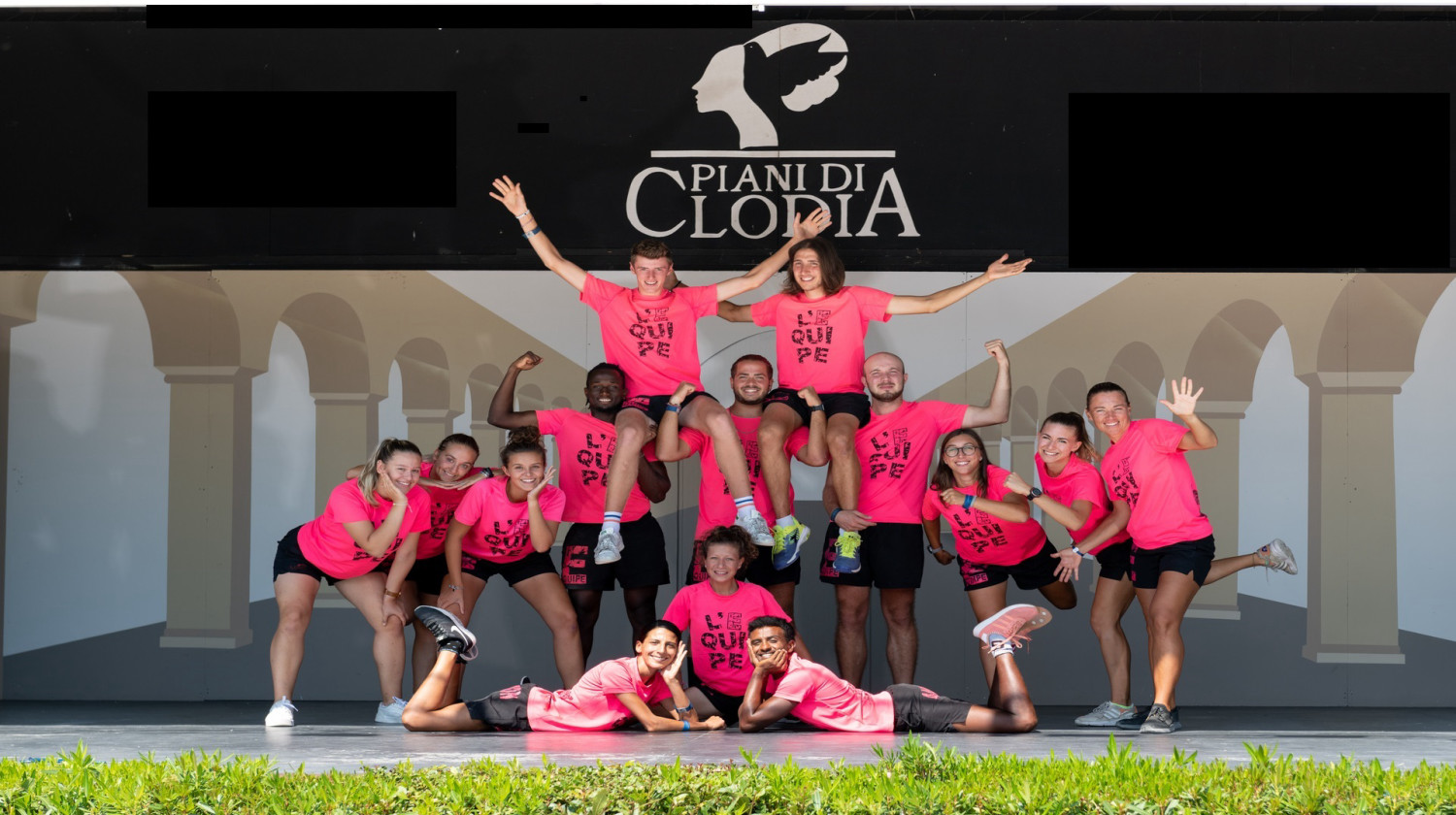 A holiday means playing, learning and creating. That's why children are special guests at Piani di Clodia: our entertainment team enlivens their days, from morning to night, inspired by their enthusiasm and with happy hearts!
Sports tournaments, team and water games, manual and creative work will excite them under the sun and at our Fun Academy, a real fortress, where time goes by without noticing it.
A full programme of activities, also designed for adults, who can be supervised by experienced professionals.
When evening approaches, fun keeps on going, the Theatre lights come on and everyone becomes actors and performers in shows and musicals. Cabaret, colourful sets, dancing, games and costumes: a spacious, illuminated stage welcomes outstanding entertainment experts.
Party, music, dance, fantasy and colours!