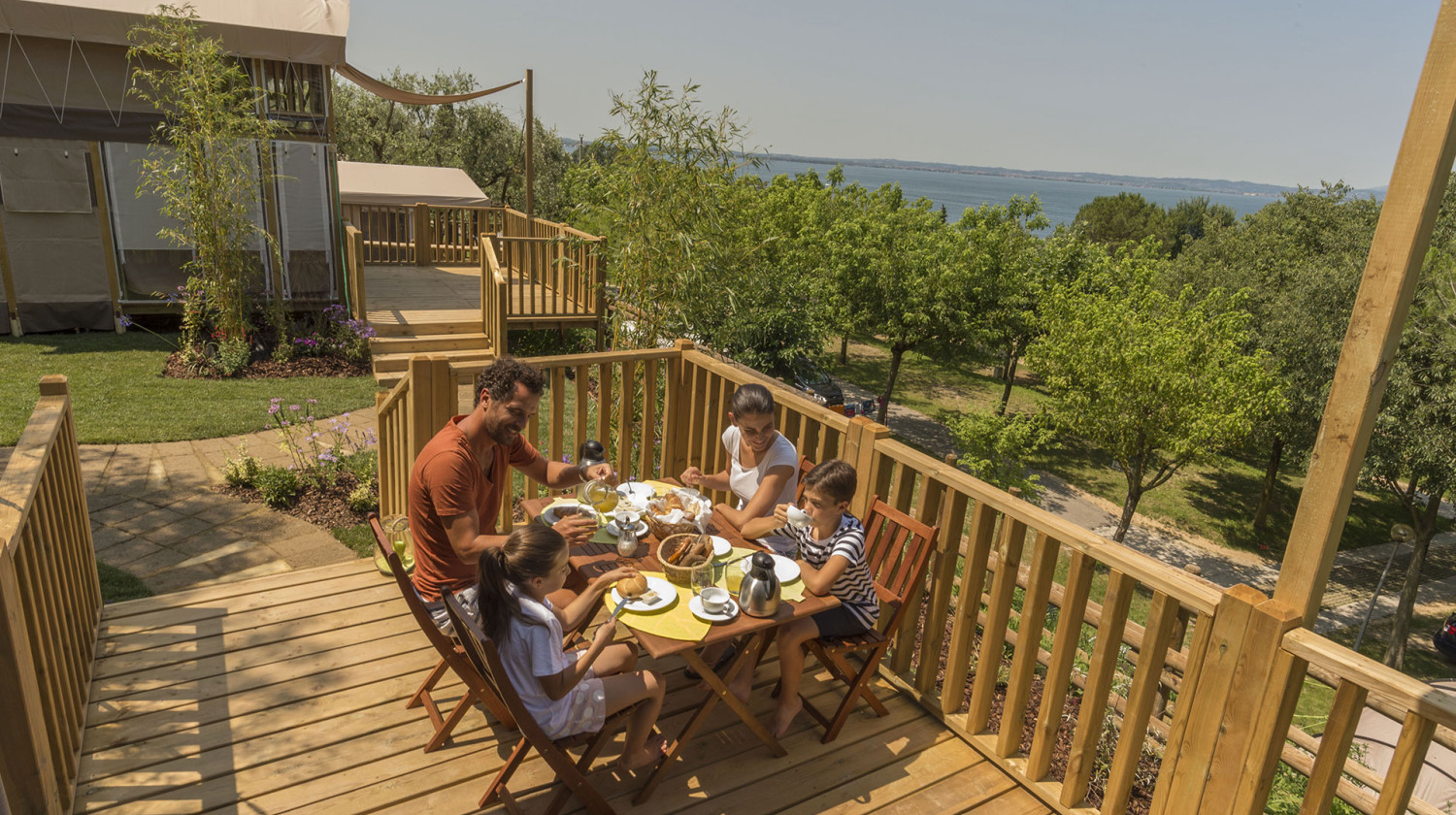 Glamping
Glamping
Look up: the sky is even closer. Look around you: everywhere is green. Revitalise: Lake Garda is just a short walk away.
5-star luxury in a super equipped tent ready for you.
Glamping tents are the ideal solution for all those who love camping, its independence and freedom, surrounded by nature.
Here, you can unwind and recharge your batteries. Your body and mind find well-being again.