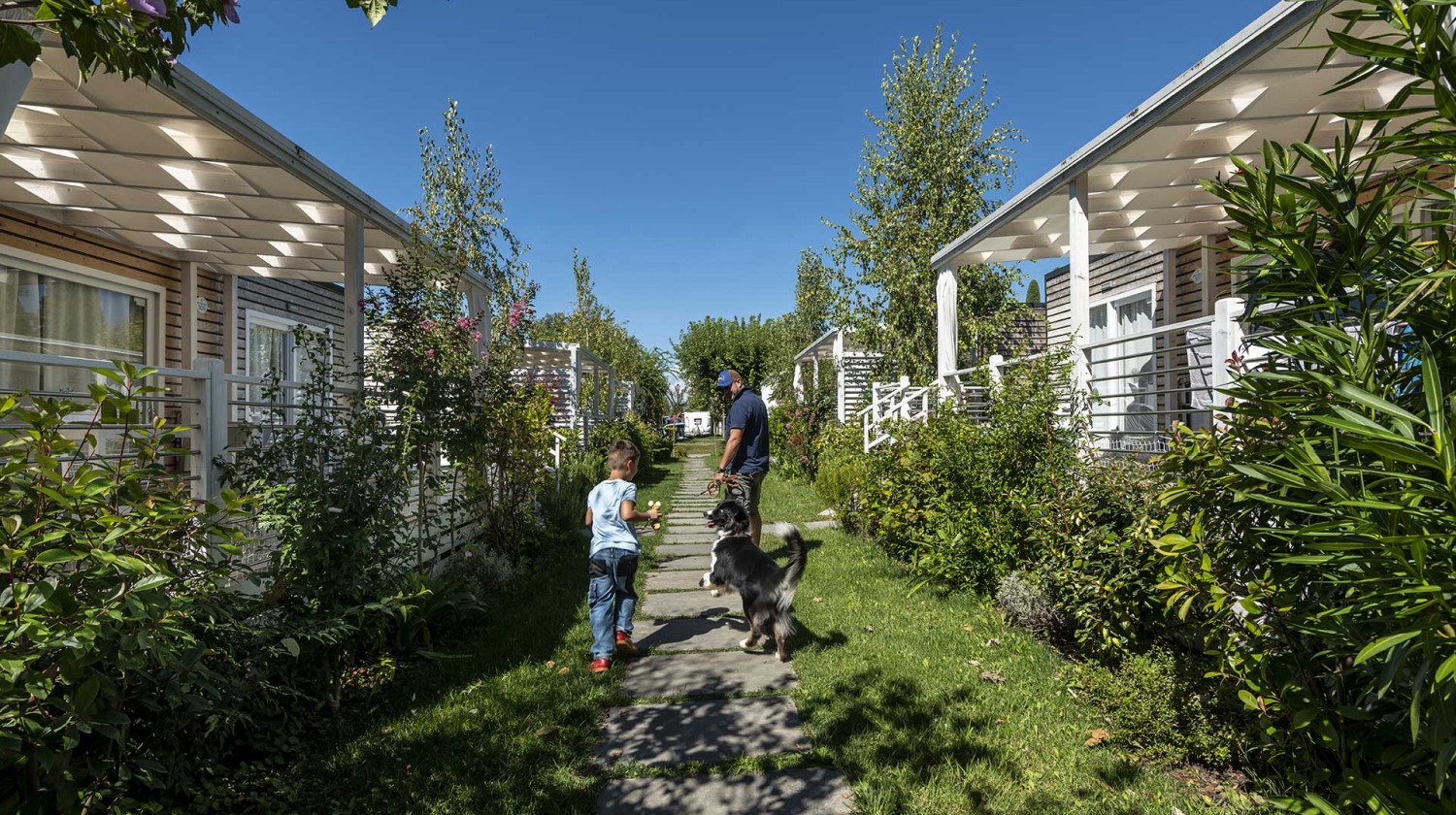 Is the bond between you and your travelling companion so strong that you cannot imagine leaving him behind? Here's the solution!
Pets are welcome at Piani di Clodia and your faithful friend is one of the family, so we try to meet his needs and requirements in the best possible way.
Entire areas are dedicated to pets, ensuring their well-being and comfort for an unforgettable holiday: camping areas and tailor-made accommodations, an Agility-dog trail for stretching their legs, free dog showers and walks in green areas.
When kept on a leash, they are also welcome in other areas, excluding pools and playgrounds.
Everyone has their own space: is the pet carrier ready? Woof woof, meow meow!
Pet-friendly accommodations:
Bungalow Virgilio Valpolicella
Bungalow Virgilio Lugana (suitable for disabled people )
Maxicaravan Naturalgreen Garden
Pet-friendly Camping:
dedicated area in every pitch type.