Back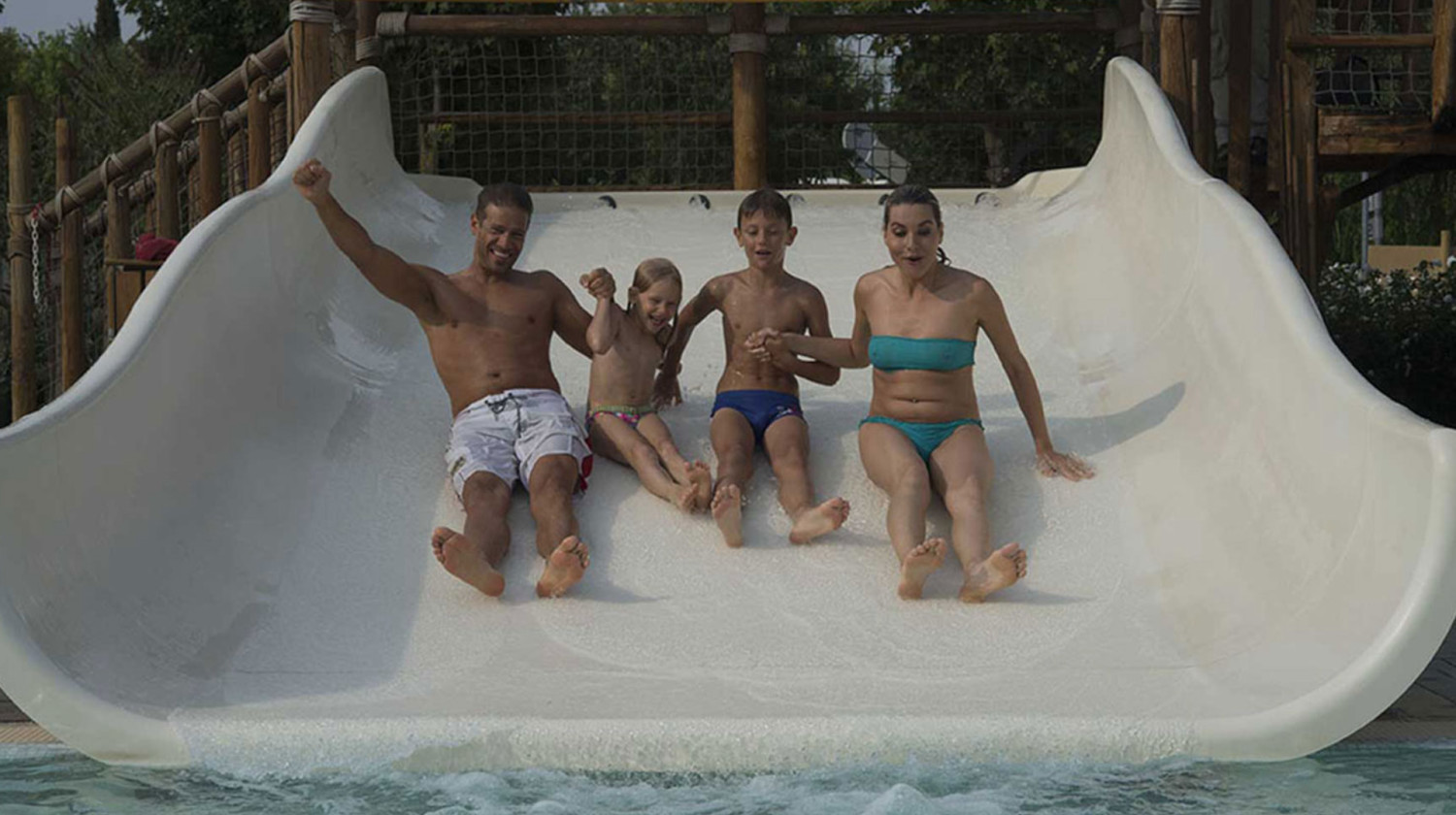 January 3, 2022
Piani di Clodia: camping in Lazise for the whole family
Your ideal holiday, on the shores of Lake Garda, where your children can spend the whole day outdoors, in safety, having fun like never before.
Piani di Clodia, the 5-star village with a water park a few kilometers from Lazise, is the only Leading Camping & Holiday Park on Lake Garda: an award that is a guarantee of a 5 stars holiday for guests of all ages.
Every day, for more than 25 years, we are working with energy, perseverance and passion to make you always feel at home. What makes our 5-star and pet-friendly village so unique? Everything! Days here pass so quickly that when you check the time in the evening, our staff at the Theater is almost ready for a dance, magic or animation shows. They are meticulously organized by the international and tireless team that from the morning entertains the youngest guests in playful and sports activities on the soccer, padel, tennis and beach volleyball fields, creative workshops and water games.
In our campsite with slides in Lazise we have created two water parks, Virgilio and Catullo, where coming back to childhooh is very easy: 7 are the swimming pools in which every dive is an new emotion, 6 adrenaline slides where you can having fun with your friends and 12 those dedicated to kids, 2 magical pots with water showers and 4 hydromassage areas and 2 rivers of water, for guests who wish to relax. If you are sports lovers, an Olympic-sized swimming pool with reserved lanes is ready to welcome you.
To make your stay in the campsite with private Jacuzzis near Gardaland unforgettable, you cannot give up on romantic shots on the beach that welcomes Lake Garda waters, accessible from several points of the camping with water park, where you can relax while your kids are playing in complete freedom.
From Piani di Clodia, discovering the infinite beauties of Lake Garda and the surrounding area is easier renting a bike at our campsite in Lazise: after having organized a nice barbecue you can get on the free shuttle bus to Lazise. Does your little one not want to come with you? Don't worry, Piani di Clodia animation team will take care of him, you can have a dinner with friends at the Catullo Restaurant or take advantage of the take away service!
Have you seen or heard about Piani di Clodia glamping on Lake Garda but you don't know which accommodation is the best solution to spend your holiday in relaxation and privacy? Maxicaravan Lake with Jacuzzi and vie on Lake Garda, bungalow with fenced garden or private jacuzzi, five-star lux or sky glamping or five-star camping spots: in Piani di Clodia you are spoiled for choice!
Have you already seen the Piani di Clodia offers and fallen in love with the best camping on Lake Garda? Planning your holiday is the starting point to live an unforgettable experience with your children: we are waiting for you from April 2, 2022 to October 9, 2022 in our village with water parks for a stay that smells of well-being, fun, privacy and nature!