Back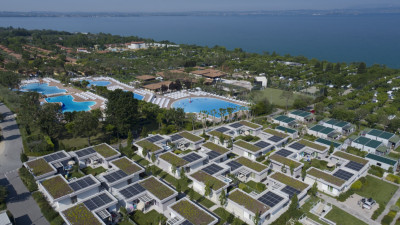 March 29, 2023
Our journey towards sustainability
Piani di Clodia Holiday Park has always been committed to environmental, economic, social, and cultural sustainability by making significant ethical choices and supporting local communities.

Our goal is to protect and promote our local area and support the environment. We want to ensure our guests have the best possible stay at Lake Garda; an experienced marked by real sustainability, so that future generations will be able to repeat it.

Our daily commitment includes reducing energy and drinking water consumption, using energy from renewable sources, optimised waste management, using environmentally friendly products, collaborating with local partners, reducing the use of plastic, and sustainable transport.
We're thrilled to offer you a holiday that's not only enjoyable, but also respectful of the environment we cherish.